yuri anime:If you're familiar with the term Yuri, then I guess you know what it means. For decades, the anime industry has been including LGBT shows and characters. It implies that anime culture isn't limited, and it gives equal importance to every genre.
The 10 most Yuri Anime Of The Decade, Ranked According To IMDb.
Yuri anime isn't what you think it is; it involves a romantic relationship between girls and in a beautiful way. And that's what it wants to convey to the viewers since every human isn't destined to love the opposite sex.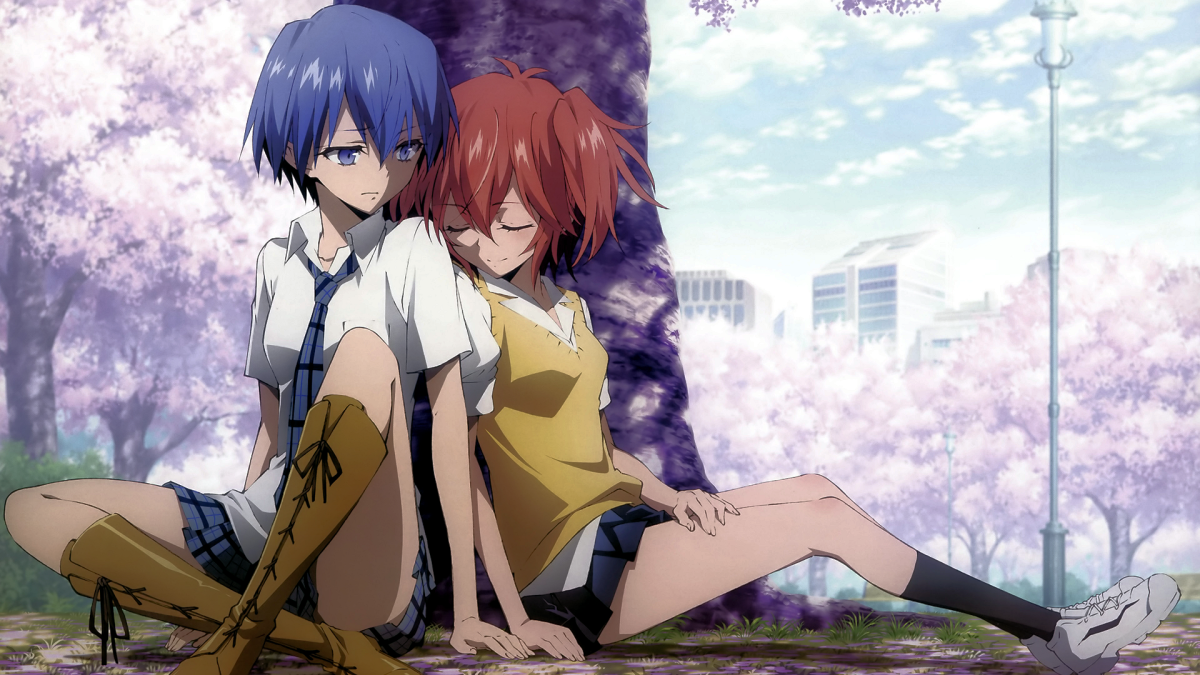 If you have a diverse opinion on yuri anime, make sure you check our list of the best yuri anime because it might change your opinion. Or if you're looking for some best yuri anime to watch, you're in the right place. Well, then shall we enter into the beautiful world of yuri anime girls?
Best alternatives of yuri anime!
Bloom into You is a sweet and earnest love story with beautifully genuine characters. Yuu Koito has always been enthralled with romantic shoujo manga. She is patiently waiting for the day when someone confesses to her and to experience her new romantic life.
However, her classmate from junior high proposed to her, but she couldn't feel anything. When she enrolls in high school, she runs into student council president Touka Nanami seeking advice and ends up having feelings for her.
The diligent love story between Touka and Yuu leaves you with a pleasant feeling, and even if you don't like yuri anime, you'll love this one. Well, at the very least, this one will be to your liking, so we'd recommend you add it to your watchlist.
Yuru Yuri. 
yuri anime is simply a loli yuri anime, though it doesn't provide you with many actual yuri anime scenes. The story follows four girls from an amusement club where their sole purpose of the group is to amuse each other.
But one of the four girls Akari Akaza is younger than the other three, and she had a lonely year in elementary. However, when she enters middle school, she is finally excited to see her friends again. She somehow joins the club also to enjoy life like in the past.
This anime is more of a loli type than yuri anime. But some of the scenes in the anime absolutely make it a yuri anime. Since all they do is amusing each other, some of them even do some indecent things.
Some scenes like Chinatsu kissing Akari make it even more exciting and takes off your view on the anime. It even entertains you till the end with its humor. So, it's more like a package of comedy, romance, and cute little girls.
2. Adachi to Shimamura. 
If you've watched Sakura Trick, then you're probably trying hard to find a cute and sweet series like it. Well, it seems like you've found one. Adachi and Shimamura anime is literally the cutest or at the very least one of the cutest yuri anime anime out there.
Even though the story is decent, the rest of the aspects are top-notch. Both characters Adachi and Shimamura are the cutest couples you could ever find (or on equal footing with Haruka and Yuu from Sakura Trick). So, make sure to add it to your list right now.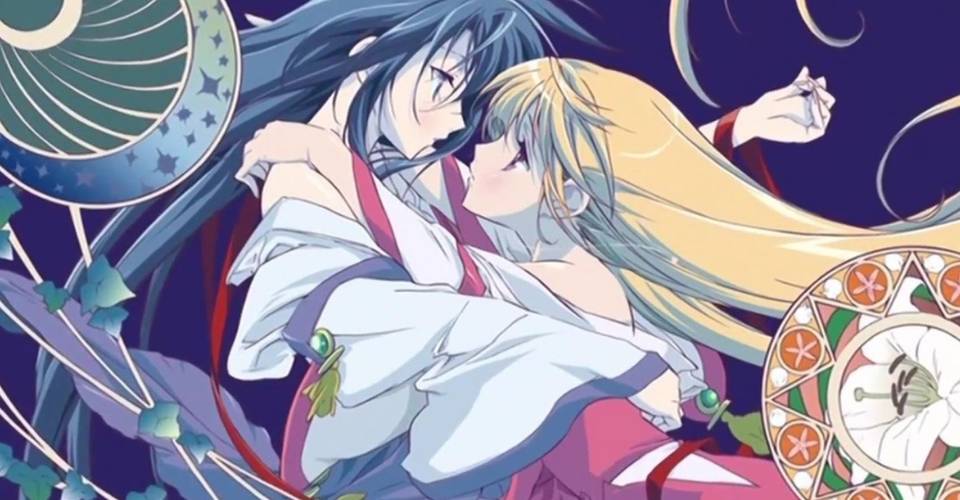 The story follows Adachi and Shimamura who become friends after a brief encounter and spend some quality time together. They became friends in a gym where there are no classes or many people either.
This is where they tried all of the things and played ping pong as they became closer. However, this friendship sprouted even more precious feelings for each other and then they started thinking about each other in a different way.
3. Kiniro Mosaic vs yuri anime
It is yet another slice of life anime but gives more attention to yuri anime scenes. The story follows Shinobu Oomiya, who meets a cute girl named Alice in England during her stay. Even though it was a short stay, she becomes a best friend to her, or you can say it's more complicated than that.
Shinobu returns to Japan, and after a few years, she joins high school. Soon she receives a letter from Alice saying that she'll be entering the same school as Shinobu and leaving alongside her. This letter makes Shinobu very happy, and soon they meet each other, and I'll leave the rest for you.
Overall it is a funny yuri anime series, and most likely, English fans are sure to enjoy it to the fullest. The characters are exciting, and the animation is good, especially in your favorite scenes. It does take you a couple of minutes to get you hooked, but it's totally worth it.
4.Konohana Kitan. 
Generally, a yuri anime is quite entertaining to watch, and a slice of life anime more than just fun. What if you get to watch a combination of these both; you get Konohona Kitan. Yuzu is a cheerful girl who finds a job at Konohanatei, a hot springs hotel in a beautiful village.
While she doesn't know much about the place, Kiri, another fox girl who works there, helps her in fulfilling the new position. Working around kind people, eventually, she finds a family at Konohanatei along with a beautiful relationship with Kiri.
It is one fantasy slice of life anime combined with some pure yuri anime scenes. With a little mix of shoujo genre, it makes it even more dramatic. This anime does a good job of setting up the world and making it easier for the viewers by explaining it.
5. Riddle Story of Devil. 
Riddle Story of Devil is such an anime that you call it a gem of the yuri anime. The story follows the assassin, Tokaku Azuma. Like her, many of her enrolled classmates have one goal but to eliminate a fellow student named Haru Ichinose.
Whoever kills her, they'll have any wish granted. As things get complicated, instead of killing her, Totaku falls for her. Now Tokaku decides to protect her from the rest assassins no matter the cost. Can she protect her from other skillful assassins who trained like her?
Being a brutal assassin to a lover, that's where this anime's plot gets you. The Tokaku character is one of the best things this anime could have, and the relationship between both the girls is so romantic. It is more like an action-packed yuri anime with a slight touch of thrill. Well, we suggest you watch this yuri anime if you love some hardcore yuri scenes.
6. Strawberry Panic. 
Strawberry Panic anime is about Nagisa Aoi, who transfers into St. Miator's girls' Academy. There she meets a gorgeous girl Hanazono Shizuma who is known as the star of the academy. Surprisingly, Nagisa can draw her attention, and as you can expect, Nagisa and Shizuma end up becoming lovers.
Shizuma is the first one to make a move by kissing Nagisa on the forehead. With many characters, it portrays love, school politics, heartbreaks, betrayal, romance, and what else. Thus it is one hell of a panicky story.
Strawberry Panic is remembered as one of the first yuri anime to come out. And it even outclassed fan-favorite Maria-sama ga Miteru at the time of its release. Since it was released in 2006, you might think there won't be many yuri anime elements that you see in current anime.
Yeah, you might've been right to an extent, but it still entertains you like the usual ones. And it features more couples instead of only focussing on the two main characters, and all of them are LGBTs. Thus, we brought it to the list of best yuri anime.
7. Destiny of the Shrine Maiden. 
Yuri anime with emotional endings are not rare, but what makes this series unique is its storyline. Chikane and Himeko are two high school students at Ototachibana Academy at Mahoroba. According to the myth, they are reincarnations of solar and lunar Mikos.
Orochi awakens on the birthday month of both Chikane and Himeko since both born on the same day. These two girls must awaken their ancient reincarnations to defend their ultimate enemy. Can they do it before the calamity appears?
Even though the story seems cute with some cliche villains, don't get fooled by appearances alone. It is more than what you think, but it does have numerous yuri anime scenes to look upon. Both girls Chikane and Himeko love each other, and they'd do anything to stay together, even fight the ancient Orochi.
The first few episodes are so dedicated to developing the cute relationship between Chikane and Himaeko. And later, it focuses both on action and romance, in this way, you'll be able to witness an action-packed yuri anime. This is how it ended up on our list of best yuri anime.
8. Sakura Trick. 
Sakura Trick is one of the best new-generation yuri anime. The story follows Takayama Haruka and Sonoda Yuu, who have been inseparable friends since middle school. However, in high school, they end up seated on opposite sides of the classroom.
This distance makes them even closer, and it turns into a lovely relationship. But their relationship isn't easy since they try to hide it from the others and especially a jealous big sister.
It is often renowned as grade A yuri animefor its romance, and it didn't suffer from any low budget; instead, they spent a fair amount in making it.
The story might not reach a satisfactory conclusion, but it was great at telling the simple and beautiful love story between Haruka and Yuu. As a result, it is one of the best yuri anime out there.
9. Inugami-san to Nekoyama-san. 
It wouldn't be nice if we don't have at least one comedy yuri anime on this list. Inugami-san to Nekoyama-san is one funny yuri anime that presents the lives of two high school girls Inugami and Nekoyama.
Both of their personalities are quite the opposite, like a dog and cat. As you already, such opposite characters always make the best pair. So, when these two neighboring girls introduce themselves to each other, the story begins, and until the end, you'll know how cute and romantic relationships they hold.
With only 3 min of the run time of each episode, it barely takes you 1 hour to complete the first season. This romcom is a perfect example of what happens when two people with different personalities like each other.
While Nekoyama is a shy person, Inugami is quite the opposite. So, in any yuri scene you encounter, the outcome is unique and fascinating. Thus, it is a part of our list of the best yuri anime.
10. Citrus. 
Citrus is definitely a rare kind of yuri anime. It follows yuri anime, who moves to a new place when her mother remarries. Excited Yuzu thinks that she can make new friends and also a boyfriend to make her life more interesting, but it turns out that the school is a girl-school.
She encounters the most stuck-up girl in the school Mei, who is also the student council president. After the first day of her school, her mother introduces his sister, and it is none other than Mei. As the story moves forward, Yuzu develops feelings for Mei, and the rest is history.
In the first episode, there won't be much space for yuri anime scenes, but once the story takes the lead, the scenes you're expecting struck you like lightning. This anime consists of 12 episodes and all of them of 3-minute length.
So, there is no chance you can see a lag in the story. Instead, you'll experience something sweet and romantic in this rare yuri anime. Well, it wouldn't be fair if Citrus doesn't have a place in the list of best yuri anime.
finally few words about yuri anime . 
Well, here you go. The best list of yuri anime you can find, and there are some worthy ones out there that are not included in the list. But since the list is already filled with numerous yuri anime recommendations, we thought to skip them for now.
If we write more posts on yuri anime, we'll be sure to include them. In the above, there are some anime that go beyond like Valkyrie Drive: Mermaid with extreme romantic scenes. So, if you'd like to start with a vigorous one, we'd recommend it.
Anyway, what do you think of our list? Are there any other yuri anime we might've missed? If you have some in mind, make sure to mention them in the comment section below. We might feature those titles in our next yuri post, and Anime Ukiyo will make sure of it.