zoom:- Even if you do not work from home, you have already heard about zoom. In light of the coronavirus crisis, video conferencing applications have become the standard for face-to-face contact with other people in corporate and personal environments. 
this app has now become a video communication platform of choice for the federal government, technology start-ups, religious groups, and the public, as well as groups that want to chat with friends and family.
What is zoom? A complete guide to the most popular video chat services for computers and smartphones. 
Here you will find all the knowledge you need about Zoom, how to download and get started, and some tips and tricks that will help you become a video chat expert.
What is zoom? 
zoom is a cloud-based video communication application that allows you to set up virtual video and audio conferences, webinars, real-time chats, screen sharing, and other collaborative features. You do not need an account to participate in this app Conference, and the platform is compatible with Mac, Windows, Linux, iOS, and Android, which means almost anyone can access it.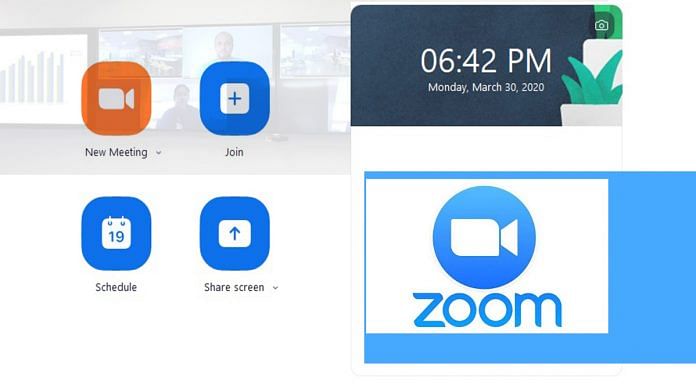 Video conferencing apps are nothing new. Zoom is one of the oldest communication tools, such as Skype, Cisco WebX, and Google Meet. For example, take a quick look at the comparison between Zoom and Google Meet.
In short, much of this app appeal is its simplicity. The app is easy to launch, lightweight and the interface is very easy to use, such as popular features like gallery view, this mode allows you to see everyone in the call at once and integrates into the app itself.
Before continuing to get this app, the platform offers four different price plans from Basic to Enterprise. How you want to use the app will work well for you.
Zoom Basic
This is the most popular price range on the platform, considering it is free. The series offers unlimited one-to-one meetings, but the video conference can seat up to 40 people and up to 3 people. If you only want to use it occasionally to chat with friends or family, check out our overview of the basic zoom features.
Zoom Pro
 If you work with a small team or plan to handle extended video calls on a daily basis, then Pro Plan is the ideal choice. In addition to extending the duration of group meetings from 40 minutes to 24 hours, this range allows moderators to create IDs for recurring meetings and store meetings recorded in the cloud as well as advanced usage reporting.
Zoom Business
 For small and medium enterprises, at least 10 hosts are required to promote support for pricing. But you will get more features like company branding, dedicated customer support, and automatically generated transcripts on all invitations.
Zoom Enterprise
 This range is designed for large companies and requires at least 100 hosts to register. Enterprise offers a number of incentives, including unlimited cloud storage, dedicated "Customer Success Managers" and the ability to capture up to 500 people in a single call.
If you are determined to change your plan, you need to know that you will never be locked out. Here's a quick guide to help you figure out how to upgrade your this app account anytime or how to downgrade this.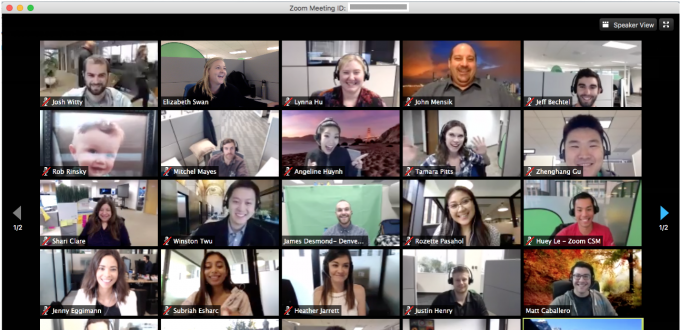 In addition to these price ranges, the video calling platform also offers comprehensive plans for educators, telemedicine companies, and web developers. Each has its own functions and customer support system.
Is the app downloading this this app? Once you have decided on your plan, it is very easy to download it on your computer or on your mobile device. This platform is available to us for iPhone, iPad, and Android devices through the App Store and Google Play Store respectively.
If you want to use a computer, you need to visit and download this app official website. Depending on the type of computer you are using, this process may be slightly different:
You do not need an account to join this app Meetings, but if you plan to host, schedule, and manage your own calls, you must sign up for an account. If you want to use the platform frequently during business or leisure, it is recommended that you first download the application and then sign up for a zoom account.
Introduction to Zoom Components After downloading and installing Zoom, you can start using it.
If you do not have an account and want to join the Zoom Conference, you can do this in a variety of ways. Via the this app Meeting link provided by the host. All you have to do is click on the link and you will be taken to the meeting. Or you can manually enter the conference ID by clicking Join on the Zoom homepage. Or, if you can't access desktop or mobile apps, Zoom supports phone calls.
If you have an account and want to schedule your first zoom meeting, all you have to do is go to the account page on the app or website, where you can click the "Schedule" option. From there, follow the signs. After configuration, you can invite conference attendees to join your conference call, which will be sent via email, contact, or phone number.
We've discussed many ways to send this app invitations, but sharing a link to join a conference is the easiest way you can receive it when you schedule or start a meeting.
this app offers various levels of tools that can be improved after the start of a video call according to your plan. Consider these main functions.
Conference Chat
 Using this function, you can privately send a message to one person or a group of people in a meeting. 
Recording
Each version provides the option to record the meeting, which can be started manually or automatically.
Screen Sharing
 Whether it's a marketing presentation or a classroom meeting, sharing your screen is an easy way to show your work to others.
Breakout rooms:- This allows you to split a single call into individual groups so that participants can also have their own conversations.
More tips and tricks
  If you want to get the most out of Zoom, you may be interested in more settings‌ and features. In addition to understanding the simple ways to keep yourself and others on quiet calls, you should also be familiar with the platform's advanced settings
Virtual Background
One of the most interesting features of the platform is that it allows you to display virtual background backgrounds and images or videos.
Raise your hand
 Zoom has a feature that allows you to "raise your hand" so that the conference organizer knows that you have points to ask or ask questions without interrupting the course or meeting.
Remote Support
 Auxiliary function that allows you to control other participants' screens. 
Personal Meeting ID
 Personal Meeting ID is only available for Pro accounts or more, which makes your meetings secure and easy to connect with friends and colleagues.
Waiting for a room
feature that allows you to control when participants join the meeting. In addition to these additional features, the platform also offers plugins and integrations for professionals, including adding a zoom or account look to your Google Calendar.
Zoom rooms. 
 By subscribing to a Pro Pricing Plan or higher, you can use Zoom Rooms, the company conference room hardware, and software that can turn any room into a formal conference room. You can only use the Zoom Room software for the US $ 50 per month.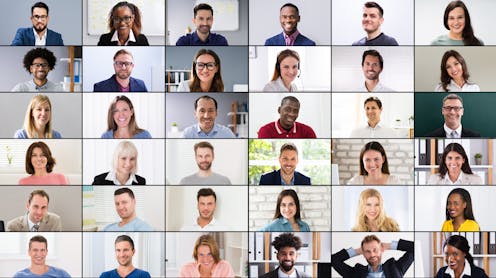 The software connects the TV or monitor to the computer, external camera, and microphone. In short, you can turn almost any room into a professional conference room. If you want to make your business as zoom-friendly as possible, the zoom room is a worthwhile investment.
What is Zombombing?
 You've heard of zombies before. It refers to people who can access Zoom Call without being invited and who are trying to sabotage it. At the beginning of the year, there were a large number of zombie cases, on which the company broke out.
Now, every time you start a call, password protection is used by default, making it harder for someone you don't know to access. Most calls also have a "waiting room" feature, which must be approved by the host who wants to access the call. To learn more, our colleagues discussed extensively how this app handles these types of threats.
Few words about the Zoom app. 
This app is easy to use, but hard to master. Even with these guidelines, take the time to explore the app on your own and find everything it offers. Over time, using this app to meet up with your coworkers is like meeting someone in real life. If you decide, you can delete your this app account in five simple steps.