Home entertainment systems are designed to provide the best movie viewing experience, just like a cinema. Unlike other 'freestanding' audio speakers, ceiling speakers provide a long-term permanent audio solution of the best quality for the viewers. These speakers are aesthetically pleasing as they blend into the room and provide an excellent sound experience. But before deciding on a particular set of speakers and investing in them, one must know how they work, what to look for, how to install them, their varying audio quality and system control. This article answers all the questions that one must have in their minds as they buy the speakers.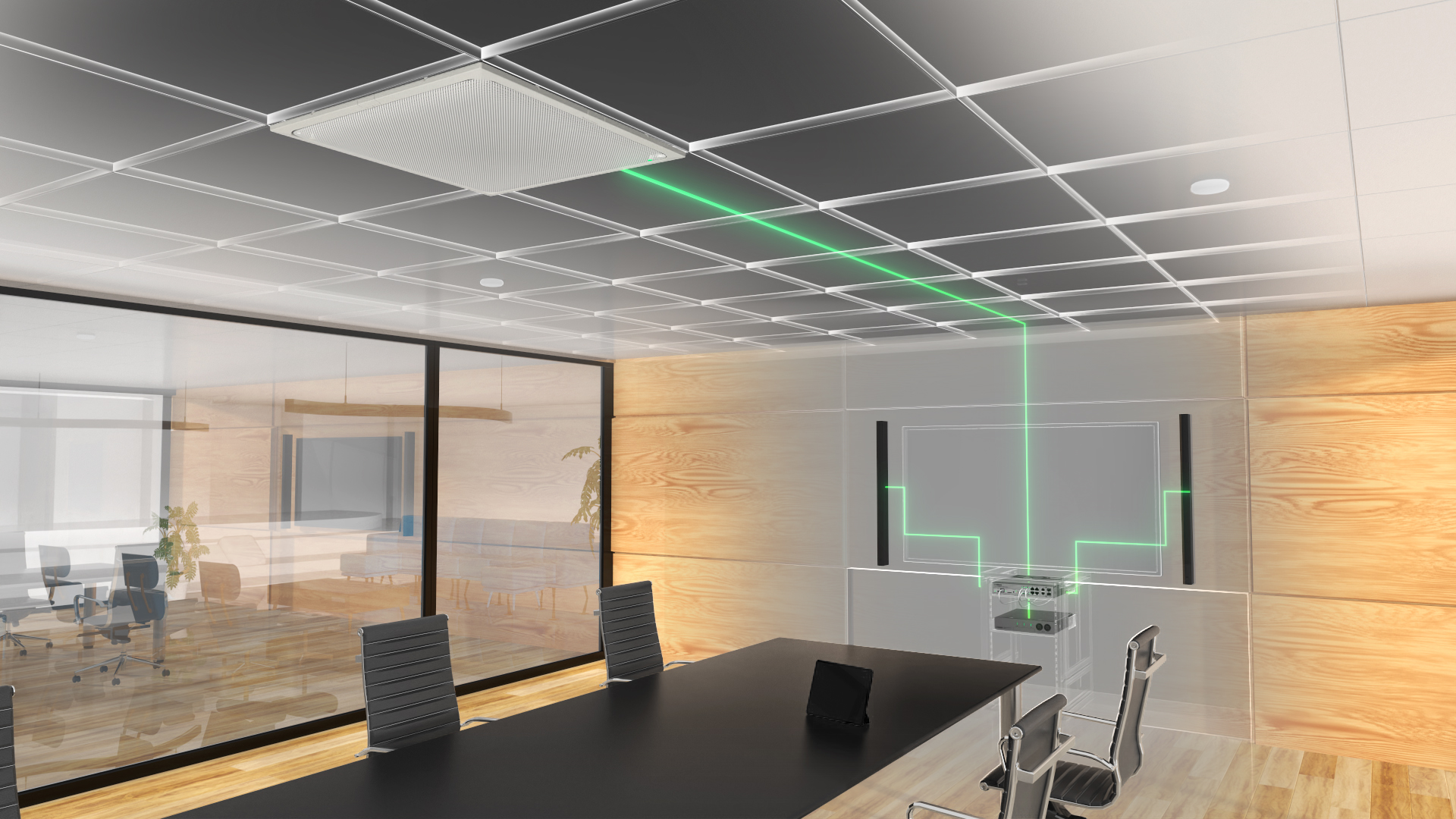 How Many of These Speakers Can Be Installed in a Room?
Ceiling speakers come in pairs to provide consistency of sound. One plays the right channel of the audio, and the other plays the left channel creating true stereo sound. Usually, for a room that is bigger than 3 x 3 meters, it is recommended to install one pair of speakers to get a quality sound. For rooms that are larger than 5 x 5 meters, two pairs of speakers would produce a better, balanced sound. If homeowners power the speakers using an amplifier, they must note that one amplifier controls all the connected speakers. If they are looking to control different speakers in different rooms independently, they might have to use multiple amplifiers.
Which are the Best Positions to Place These Speakers in a Home Theatre?
Ceiling speakers work best when they are placed in the room at an equal distance away from each wall. One must make sure to place them at least 2 meters away from each other to avoid interference and provide an effective stereo separation effect. But if there isn't enough space in the room to maintain the above-mentioned distance, then one can consider using a single stereo ceiling speaker placed in the middle of the room for the best distribution of sound. If the room has a complex shape, it is best to use angled tweeters to direct the sound towards the seating area.
Do These Speakers Work on Mains Power? 
A ceiling speaker usually does not have built-in amplifiers in them as they are passive. It receives the power through a speaker cable running from an external amplifier. One can enable this by wiring the speakers to the amp's binding posts. Those who do not have this facility can opt for speakers that can be controlled via Bluetooth without the help of cables or amplifiers.
Are Fire Domes a Necessity for These Speakers? 
A fire dome is a protective enclosure placed over a speaker to help maintain the integrity of the ceiling in case of a fire. It helps prevent the spread of fire through the ceiling if it breaks out through these audio devices. An additional benefit is that the dome enhances the sound produced by the speakers, preventing a certain level of sound leakage. This prevents the sound from travelling to the room upstairs, and the flat owners can keep their neighbours at peace.
Can These Speakers Withstand High Humidity Environments Like Bathrooms and Kitchens?
Most of the ceiling speakers supplied by trusted vendors are humidity and steam resistant. As long as they don't directly come in contact with water and get wet, they can be installed in kitchens and bathrooms. Homeowners can consult with the manufacturer or a local electrician about its best placement position and maintenance.
Author Bio:
Alison Lurie is a farmer of words in the field of creativity. She is an experienced independent content writer with a demonstrated history of working in the writing and editing industry. She is a multi-niche content chef who loves cooking new things.